LIGHTWEIGHT INNOVATION PERFORMANCE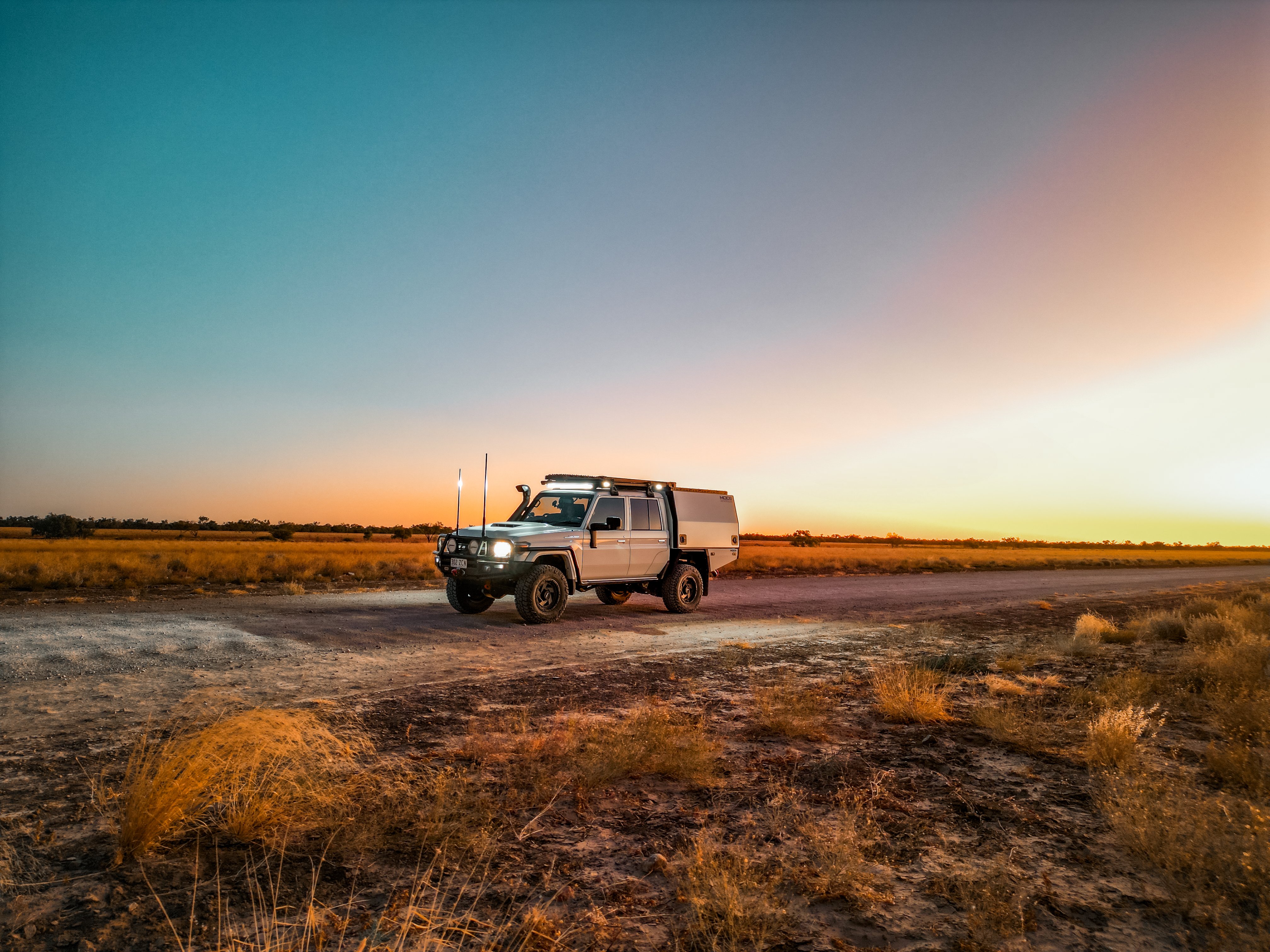 LIGHTWEIGHT & STRONG 4X4 CANOPIES
Looking for a canopy for your 4x4 that is lightweight and strong to accomodate you on your off road adventures? Our Mode 4x4 canopy is engineered to be lightweight and durable by optimised advanced composite materials and construction techniques. Available for a range of popular 4x4 models, our canopy range are designed to help you stay within the constraints of your GVM and GCM.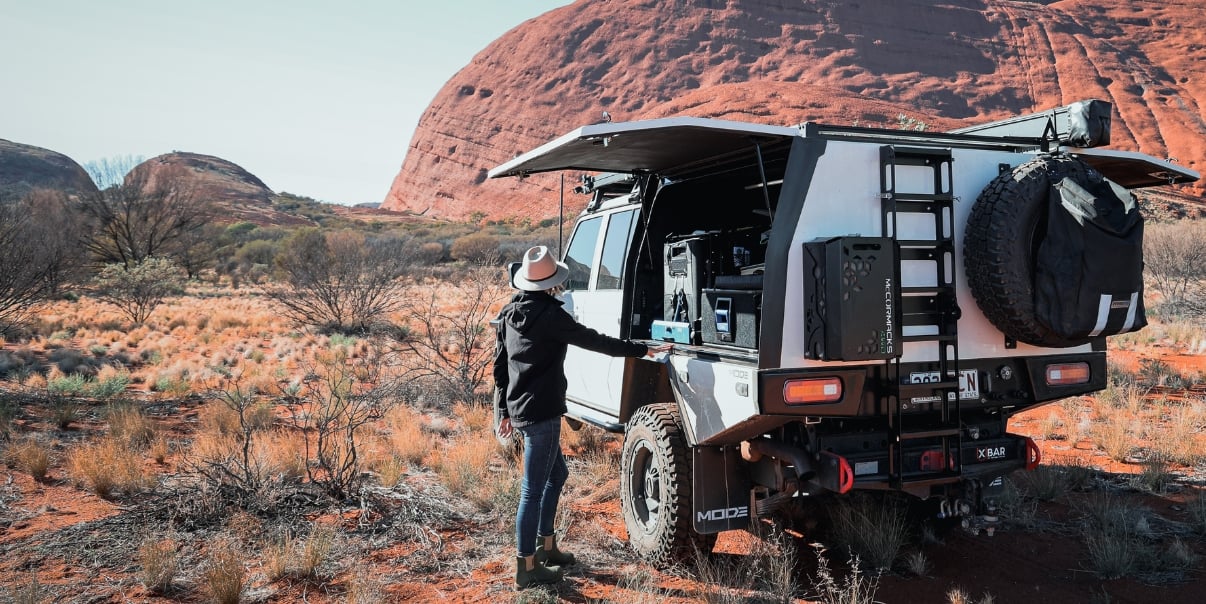 LIGHTWEIGHT
Experience the lightest 4x4 canopy on the market backed by our innovative composite construction.
INNOVATION
Our focus lies in delivering performance, technology, and function to ensure an exceptional experience.
PERFORMANCE
We prioritize strength, lightweight design, and unwavering quality to ensure superior off-road performance.
CANOPY SPECIFICATIONS
Swipe to view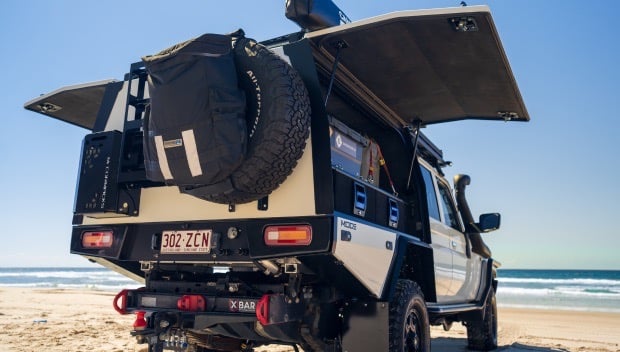 Gullwing Doors
Dual gullwing doors
Double latches on both sides
Opens to 90 degrees
Optimal room for ease of use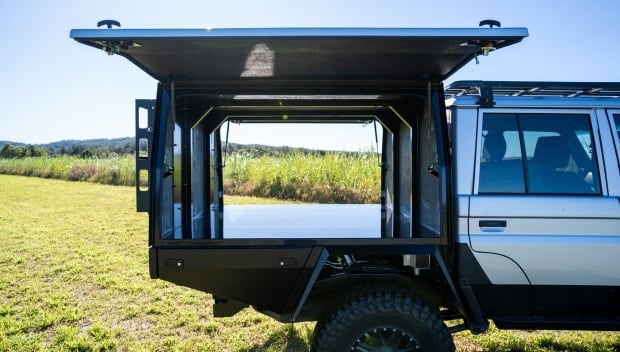 Internal Capacity
Optimal space for personal customisation

2400 liters internal volume

Flat base floor for easy mounting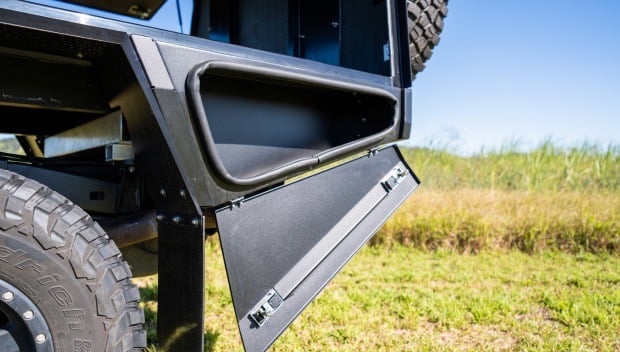 Saddle Tool Box
Dual saddle under mounted tool box (L & R)
Secured by dual lockable latches
Internal individual volume 55L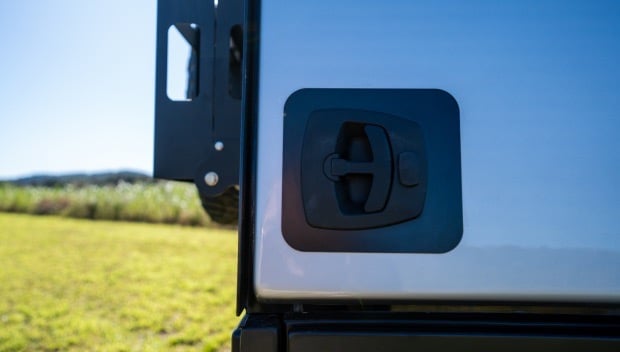 Whale Tail Latches
Dual whale tail latches on each door
Slimline regression when closed
Central locking compatible (if optioned)
Secure locking technology
2 x 55L
TOOL BOX VOLUME (L & R)
Current available vehicles for fitment
Mazda BT 50 - 3rd generation - >2020

Isuzu Dmax - 3rd generation - > 2019

Ford Ranger – P703 - >mid 2020

Toyota Hilux – 8Th generation - >2015

Toyota LandCruiser 79 – HZJ79 - >2012
External
Height: 0.94m
Width: 1.88m
Length: 1.71m
Internal
Height: 0.88m
Width: 1.79m
Length: 1.65m
Internal
Roof Static
Roof Dynamic
Without spare tyre on the rear
With one spare tyre on the rear
With two spares on the rear
The Mode canopy now comes in BLACK, allowing you to enhance your vehicle's style. Please note that Mode 4x4 does not offer a color matching service.
You can work with your installer to paint or wrap the canopy if required.
CONSTRUCTION METHODS
Swipe to view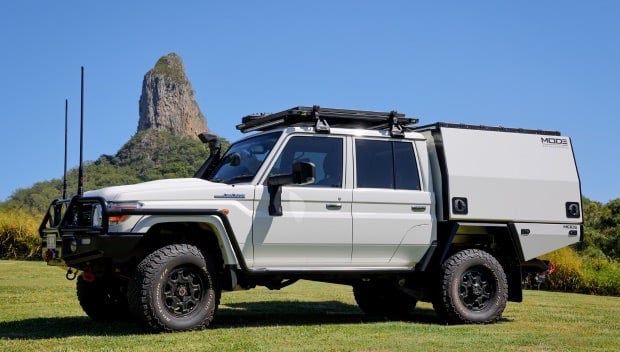 Composite Materials
The use of composite materials allows the canopy to remain insulated to reduce the effect from the climate elements on components inside your set up.
Alloy Reinforcement
Alloy reinforcement on the rear of the canopy allows you to utilise mounting points such as the rear wheel carrier or a ladder.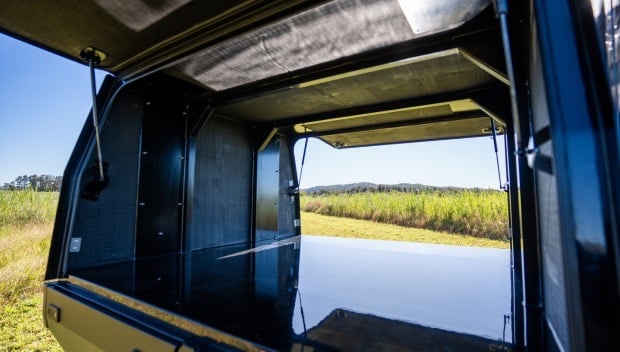 Construction Techniques
The composite canopy structure are lightweight and is well supported through using advanced composite construction techniques.
Specifications
Dual undermount tool box (L & R)
Dual whale tail latches on each gullwing door
Dual gullwing doors
Dual rear tail lights.


Note: Mode canopies are compatible with factory blind monitoring system in the taillights for Ford Ranger & Toyota Hilux models.
Specifications
Rear mounted spare wheel carrier
Dual mounted spare wheel carrier
(with m12 - PCD 139.7 x 6 or m14 - PCD 150 x 5 stud options)
Rear Ladder
(not available with 2 spare wheels)
Parking Sensor Integration
Electronically controlled central locking
Roof Racks
Mode canopies are compatible with most roof rack makes and models.

4 x alloy plates inside the canopy on the roof are used for mounting.

Please discuss roof rack fitment with your dealer.

Please refer to load ratings above for weight details.